The World's Most Expensive Hotels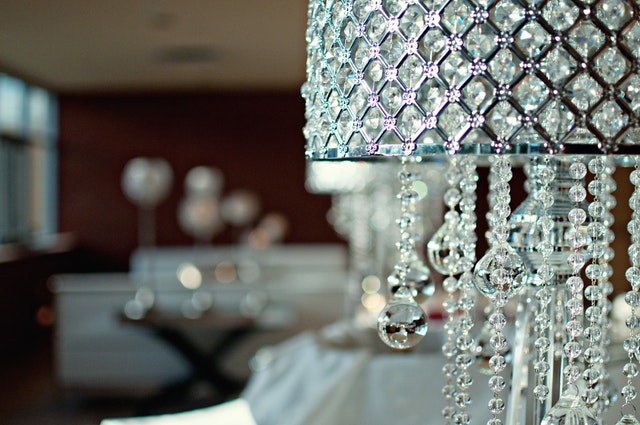 When it comes to traveling, many of us like to go for budget-friendly accommodation. However, imagine, for a moment, that there was no budget. Imagine you had more than enough money to splurge and let us show you some of the world's most luxurious accommodations.
From hotels with the most extravagant amenities to hotels that are like heaven on earth, these are some of the hotels offer some of the best lodging experiences money can buy.
1.The Raj Palace (Jaipur, India)
Considering the word "palace" is in its name, this hotel is definitely one of the most magnificent hotels on the list. Located in the heart of Jaipur, the Raj Palace completely immerses you in Indian culture.
From every floor and ceiling to every wall and column, the Raj Palace is a grand work of heritage art. Priced at $45,000 a night, the Presidential Suite completely embodies the hotel's palatial opulence and can easily make you feel like a king or a queen.
Not to mention, the Raj Palace is an internationally recognized hotel, with over 14 awards naming it an exceptional example of luxury meets heritage.
2.The 13 (Macau, China)
The goal of many hotels is to provide the most convenient and comfortable amenities. However, the 13 hotel took the definition of convenient and comfortable to a whole new level.
In addition to private villas accessed only by personal elevators and 24-hour butler service, the 13 also has 30 custom built Rolls Royce Phantoms that guests can use at their leisure. Located in Macau, China, the Las Vegas of Asia, the 13 embodies extravagance like no other.
3.The Four-Season Hotel (New York City, New York)
If you are looking for something grand stateside, the Four Seasons Hotel will not disappoint. It is home to one of the most expensive hotel suites in the U.S. and the world.
The Ty Warner Penthouse Suite costs $50,000 a night and features a gorgeous 360-degree view of all of New York city and four glass balconies.
If you are not quite ready to drop that much money on a penthouse, the Four Seasons can still accommodate you for a more affordable $800 a night.
4.Hotel Martinez (Cannes, France)
Cannes, France might be home to one of the world's most prolific film festivals, but it is also home to another one of the world's most expensive hotels and penthouse suites. Built in 1929, the Hotel Martinez is one of the most historical and classic structures in Cannes.
Its penthouse suite costs $45,000 a night, but for that price, you get one of the best experiences of the French Riviera. With its vintage charm and glamour, the Hotel Martinez is an amazing way to enjoy the prestige of French style without having to pop into Paris.
5.Laucala Island Resort Hilltop Estate (Fiji)
For something more exotic, let's take a trip to Fiji. Now, Fiji is already quite well-known for vacation resorts ideal for any family vacation or honeymoon. However, the Laucala Island Resort is the Fijian resort to end all other resorts.
Full of gorgeous wildlife and plantlife, the Laucala Island Resort surrounds you with Fijian hospitality and culture. With 25 luxury villas scattered around this private island, you can enjoy anything lounging on your own private terrace to water sports or even golfing.
Whether it's for a vacation, anniversary or honeymoon, each of these hotels presents a unique personality and experience that exceeds anything you could find in a budget-friendly hotel. If you are looking for the royal treatment, any of these hotels could be perfect for you. Make sure to check out our Lottery Number Generator page if you are looking for inspiration for your next set of PowerBall numbers, maybe you will be visiting some of these hotels in the near future!