The Top 10 Reasons to Visit Quebec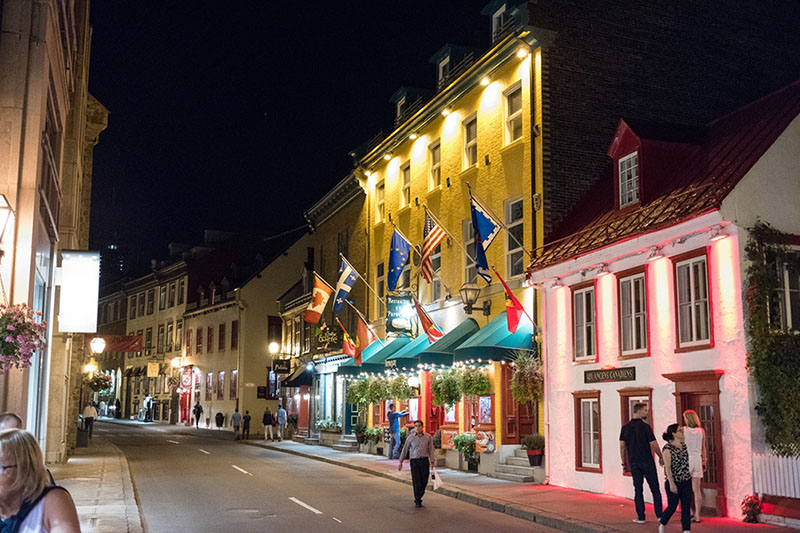 Canada is a fantastic destination for the modern traveller. Toronto and Vancouver may be top of most people's travel list, there are many reasons not to overlook the French-speaking province of Quebec. This vibrant city has some incredible places to visit and things to do.
Carnaval De Quebec
They call it "Mardi Gras of the North" and for very good reason. Taking place between late January and mid-February every year, the first night starts off with the literal bang of a fireworks display. This is followed by 17 consecutive days of celebrations including skating, parades, markets and much more.
Quebec's Ice Hotel
Did you know that the only true ice hotel in Canada is not in the icy Yukon but in Quebec? The Hôtel du Glace is the only structure in the country made entirely from ice. It's just a short drive from downtown Quebec City, and as it's not on our list of the world's most expensive hotels you will be able to afford a stay here without going bankrupt!
Le Chateau de Frontenac
Canada's most photographed hotel is not the Banff Springs in Alberta (the inspiration behind The Shining). It's this stunning 19th century UNESCO listed hotel in Quebec City. This jewel of the city offers guided tours of the amazing architecture so there is no obligation to book a stay to enjoy it.
Montmorency Falls
Escape the bustle of the big city and visit one of the less famous but no less beautiful natural features of Canada. Visitors don't realise the scale of the falls until they are there. It's considerably taller than Niagara and you can walk across a bridge over the falls after taking a cable car up the canyon.
Visit the Musée de la civilisation
If it's culture you want, then the place to be is the Museum of Civilisation. It's a gallery of artwork and historic objects devoted to human civilisation and the humanities. It's worth visiting more than once as there is always a new exhibition opening.
Visit a Sugar Shack
No visit to Canada would be complete without Maple Syrup. Most visitors love having it on pancakes for breakfast each day. If you've ever wondered how it's made, visiting a Sugar Shack will show you. You'll learn all about Canada's most famous export.
Sample the Beers
Europeans once turned their noses up at North American beers. This snobbery is no longer justified. Canada has a long and proud tradition of beermaking. Because of its French European roots, no province can claim to care as much about beer as Quebec.
Montreal
There is enough to do in the province's capital Quebec City for any visitor. But if you leave the country without visiting arguably the most beautiful city in Canada, you're missing out. It's a young, vibrant city dedicated to the creative arts and a superb gateway for the rest of the province.
The Pierced Rock of Percé
Another great place to get away from the hustle and bustle of the cities is to take a trip down to the Gaspé Peninsula. Here, you'll see stunning forest-lined coastline. Look out for the famous Pierced Rock of Percé.
Observatory at Mont Mégantic
One of the most famous national parks in all North America is 50sqkm of stunning landscape ideal for hiking breaks. For an experience that's out of this world, travel to the highest point in the National Park and learn about the fabulous astronomy work at the Observatory.