Canadian Lottery Winners: Where Are They Now?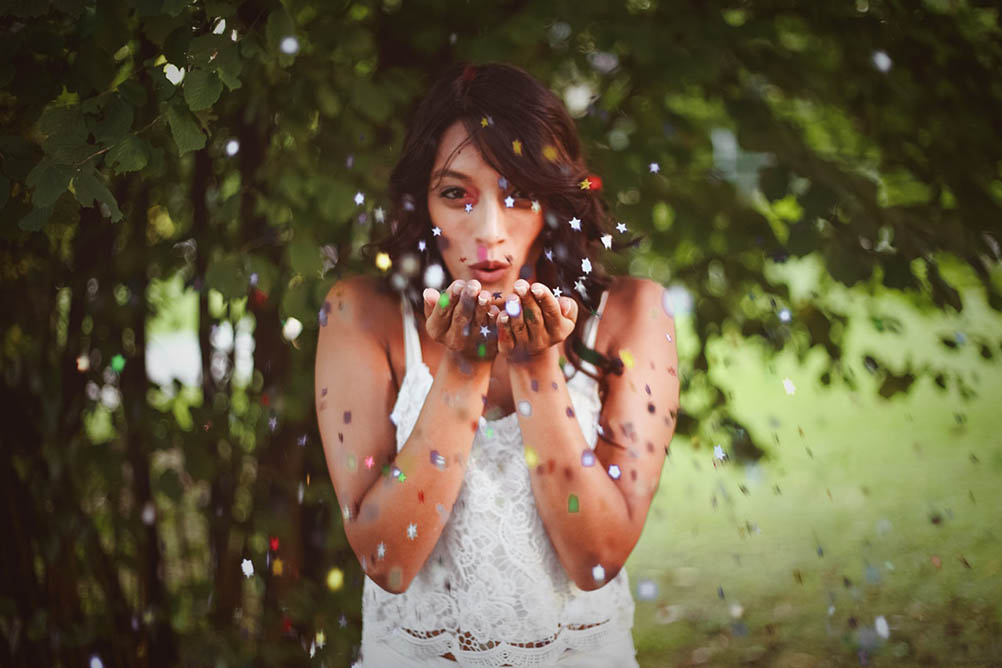 Imagine what winning a multimillion lottery jackpot could do to your life! With such a vast amount of money in your hands, your options are virtually unlimited – you could go for a holiday anywhere in the world, buy a dream car, build a posh home, invest, and just about anything. Given that lottery tickets are usually available for a few dollars, it is not surprising to see why people often give it a try- after all the magnitude of the reward justifies the risk.
That said, Canada has had a number of lottery jackpot winners in the past. These individuals rose to riches by playing lotteries such as Powerball, Mega Millions, and many others. As fate would have it, some of these winners have spent their money wisely, while some, albeit a few, have not. Below, we look at how winning the lottery shaped the lives of a few lucky Canadians.
Gerald Muswagon: Unhappy Ending
Gerald's story is the perfect example of a fairy tale but with a sour ending. In 1998, Muswagon bought a Super 7 jackpot ticket for just $2 and went on to win the grand prize of $10 million. At the time, many people, Gerald included, believed that he would never struggle financially in his lifetime. However, things did not go according to plan.
Even for a man worth $10 million, Muswagon was a wasteful spender. He went on a shopping spree where he bought cars for himself and his friends. He then purchased a new home that was in 'party mood' throughout. According to his cousin Mike, Gerald did not have the proper guidance around him on how to spend his newfound wealth. To make things worse, he easily caved into the requests of his acquaintances.
Due to his love for partying, Gerald became a drug addict. In 2000, he was arrested for speeding and drunk driving. Two years later, he spent 3 months in jail for sexually assaulting his 19-year-old house help. When he eventually got out, Muswagon had nothing to his name and had to do menial jobs to feed his family. Depression kicked in and on October 2, 2005, Gerald hanged himself at his parent's home, bringing an end to what is perhaps the saddest story of a lottery jackpot winner in history.
Allen and Violet Large: Charitable Couple
In July 2010, Allen Large and his wife Violet won $11.2 million jackpot prize in the Lotto 6/49 lottery, making them one of biggest Canadian lottery winners. The couple, who lived in Nova Scotia, quickly announced that they would donate the majority of their winnings to charitable causes. True to their word, Allen and Violet gave the money to family members, local churches, and philanthropic organizations living in their area.
The couple gave the money away because they had enough savings to see them through their old age. Besides, they never expected to win big though they played the lotto regularly.
Unfortunately, scammers decided to use the Large's good repute to defraud people. They crafted emails impersonating the couple, offering to donate sizeable amounts in exchange for bank account details and 'processing fees' from the recipients. Allen has since called out the fraudsters for exploiting on their generosity to conduct their heinous activity. He was particularly heartbroken by the fact that this trend has persisted long after his wife's death in 2011.
Regardless, Allen still plays the Lotto and maintains that he will donate his winnings if he is lucky for the second time.
Charlie Lagarde: Very Happy 18th Birthday
Last year, 18-year-old Charlie Lagarde bought a bottle of sparkling wine along with a scratch card to celebrate her 18th birthday. Her win from that card made her the youngest of all past Canadian lottery winners. She only realized that she had won after getting home and looking at the scratch-off lottery ticket that accompanied the wine. According to Loto Quebec, Charlie will now receive $774 ($1,000 CAD) weekly for a lifetime after winning the lesser-known Gagnant à vie Lottery. The competition's website states that the probability of winning the $1 million CAD grand prize is 1 in 6 million.
Similar to most lotteries, Charlie had the option of taking the lump sum payment or a lifetime annuity. She chose the latter following consultations with financial advisers. In Quebec, winners are assured of lifetime annuities because lottery winnings are exempted from tax.
Lagarde plans to use the money to study photography and travel around. Once this is done, she hopes to land a job at National Geographic.
Sharon Tirabassi: For Richer, For Poorer
Just like Gerald Muswagon, Sharon is one of biggest Canadian lottery winners, having won $10.5 million in the Lotto Super 7 lottery. Coincidentally, she also wasted her money like Gerald. In less than a decade, she rose from rags to riches, led a lavish life for a while, and then became poor again.
Sharon blames her downfall on the lack of a financial advisor. When she won, she blew her winnings on lifelong desires – a fancy home, expensive cars, and designer clothes. She also went for vacations overseas, threw big parties, and gave handouts and loans, the majority of which were never repaid. Although she continually checked her bank account, she never noticed that her millions were evaporating until she had nothing left.
Now, Sharon has been condemned to a lifestyle she believed she would never experience again. She struggles to pay rent, can't repair her expensive Escalade SUV and has to catch a bus to get to work. Essentially, she lives from paycheque to paycheque.
Following her experience, Sharon has warned lottery winners to keep it to themselves and trust only family members when it comes to spending their millions.
Daniel Carley: History Maker
Daniel made history in 2006 by winning $5 million in the Ontario Lottery, the then largest instant cash prize in the competition's history. Ten years later, Daniel was sentenced to 36 months in prison for dealing cocaine. Apparently, he fell victim of the 'curse' that befell Gerald and Sharon.
As per his close circle, Daniel's poor decisions were as a result of excessive drug abuse. His mother, Donna, explicitly said that she wasn't proud of the choices made by her son. His attorney seconded this stance, saying that Daniel was 'ill-equipped' to handle such a large amount of money.
Initially, it seemed as if Daniel was going to use the money to sort out his future. His first investment was in a friend's charity event for multiple sclerosis. He also opened a bar, called Carley's Pub. The investments, however, didn't pan out as Daniel expected. He lost more than half of the winnings within three years. As a result, he turned to drugs to fight off the depression.
Craig Henshaw: Last Few Dollars
In September 2011, Craig used the last few dollars he had before payday to buy a Lotto Max lottery ticket. Immediately, the phone on the lottery machine started to ring. He had won $21 million.
Surprisingly, Craig's happiness was short-lived. His success story drew lots of unwanted attention. In fact, he had to rent a hotel room to avoid media and stalkers who had camped outside his loft apartment. Less than 24 hours after his win, a scammer had stolen his credit card details, his email was full of messages from charities and his phone was flooding with text messages.
Eventually, Craig had to resign from his teaching job. This is because his workmates were continuously badgering him to settle their debts and being pushy while doing so. His father, Don, said that Craig's resignation hit him hard because his son always had a passion for teaching. Indeed, Craig has reiterated that he will always be willing to teach, even if it is for free.
Craig's love for education is demonstrated in the way he has spent his winnings. He has set up an education fund for family members. Also, he opted to establish a scholarship at his former school, the University of Western Ontario, instead of spending on luxurious items.
Barry Shell: Under Arrest
Obviously, winning a multimillion jackpot brings you fame. However, in the case of Barry Shell, the fame meant that the police revisited a pending arrest warrant issued against him in 2003, six years before his $4.4 million win in a Lotto 6/49 game.
After an unsuccessful bargain session at a Brampton court, Shell said that he will take his chances at trial without revealing what the court wanted. It later emerged that he had paid $1,500 bail. Barry was charged with stealing cameras, GPS devices, watches, and memory cards belonging to Kuehne + Nagel, a global logistics firm. He was also accused of knowingly possessing items obtained through crime.
Since collecting his winnings, Barry has made no significant changes to his lifestyle. He only bought a modest home and invested the rest. He also enrolled in cooking lessons to further his passion for food.
Raymond Mussell: Bucket List
One of the most recent of big Canadian lottery jackpot winners is Raymond Mussell, who was one of two people to win the Lotto 6/49 jackpot in December 2018. The St. Albert resident plans to use his share of $7.94 million to tick a few things off his bucket list. Nevertheless, he acknowledged that he has a responsibility to manage the millions well so that his kids will be able to enjoy a good life. To start with, Ray plans to buy a new house as well as a new truck.
Feeling inspired by any of these winners' stories? You can play US Powerball online from Canada with Lottoland - along with a host of other international lotteries - so sign up today for free.