The Art of Hygge in Canada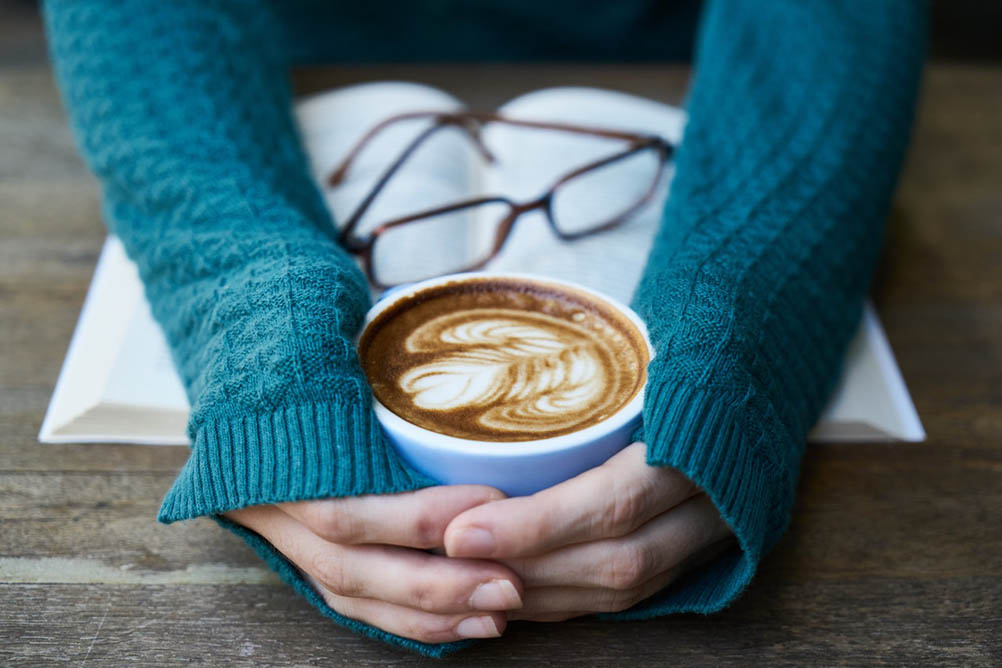 Hygge is a Danish art that aims to improve intimacy and wellbeing. Essentially, Hygge involves taking pleasure from the ordinary and inexpensive things in life.
Despite being extremely cold, Denmark and its neighbours are among the happiest countries in the world. Word has it that these are the positive effects of hygge. Perhaps, this is the main reason behind the increasing popularity of this concept in Canada.
Hygge (pronounced 'Hoo-Ga'): is a quality of cosiness and comfortable conviviality that engenders a feeling of contentment or well-being (regarded as a defining characteristic of Danish culture).
(source: Oxford English Dictionary)
If you would like to introduce a little of this Danish philosophy to your home, the following are the best ways to bring some hygge into your life:
Heat things up
A great way of bringing intimacy into any living space is by lighting a fire to provide heat. If you don't have a fireplace, worry not. Arranging different sized and shaped candles will afford you the cosiness that you expect of a flickering fire. Moreover, scented candles allow you to add a personal touch to your space.
Turn off the Lights
The brightness of overhead lights is highly likely to deter the laidback feeling that hygge intends to achieve. If the light produced by the fire (or candles) is insufficient, it is advisable to use table lamps to provide a similar effect. Alternatively, you can install an adjustable lighting system to be used exclusively for relaxation. You will not be surprised to know that some types of lighting can be controlled using your smartphone to find that perfect hygge balance of light and shade.
Touch Soft Things
Surrounding yourself with the right textures is one of the key principles of hygge. When preparing a suitable hygge space, experts recommend that you create a cosy nest filled with soft items. These include cosy furniture, fluffy pillows, knitted fleece blankets, and so forth. That's one of the reason that we associate hygge with that image of somebody wearing a thick woollen jumper and socks, curled up next to the fireplace.
Surround Yourself with Sentimental Possessions
One thing that hygge discourages is consumerism – the materialistic obsession with possessions. Instead of filling your relaxing spot with expensive belongings, you should decorate it with items that are sentimental to you. Such include souvenirs, gifts or things that have been passed down from past generations.
Drink Hot Beverages
As mentioned above, hygge is all about enjoying the simple things. Very few things are as simple and yet satisfying as a cup of your favourite beverage – whether it is coffee, tea or cocoa. A hot drink gives you the ideal combination of soothing heat, rich taste and breath-taking aroma. There are several ways of enjoying your drink – you can either take it plainly or couple it with another relaxing activity such as reading, listening to music, or talking to friends.
Relax with Friends
Relaxing with friends is a popular culture among the Danish. It is also one of the key philosophies of the hygge concept. Remember, hygge emphasizes simplicity and you should not overdo your social events. For instance, you could invite friends over for coffee and a snack or just a small meal as you share your stories. Preferably, the food you serve should be homemade.
Additionally, you must refrain from discussing controversial topics when undertaking hygge. Focus on subjects that make everybody comfortable. You could also engage in fun activities such as board games, cloth swapping and many more.
Go Outside
Because of the bleak conditions, most people find it hard to go outdoors during winter. However if you go out, you might be lucky enough to catch the magical view of the winter sunset. The sun will also prevent seasonal affective disorder by enriching your body with vitamin D. Furthermore, walking warms your body and could potentially induce a meditative state.
Eliminate Potential Distractions
It is impossible to relax if you are constantly checking your phone for notifications or simply browsing through the internet. Since hygge demands a high level of concentration, phones and any other potential distractors must be kept away.
All in all, put in mind that hygge seeks to give you contentment in what you have, not what you want.