The 9 Most Expensive Toys in the World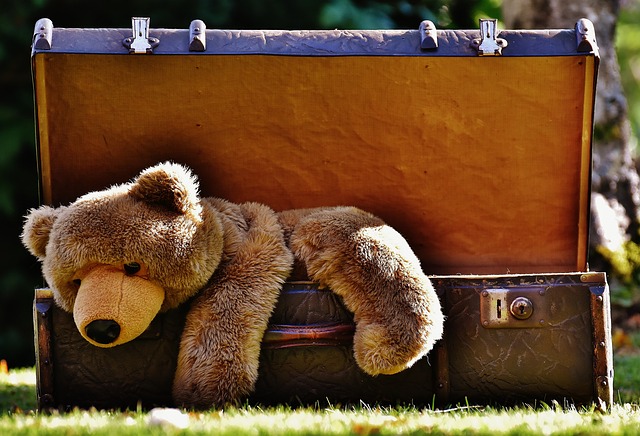 Do you ever look at your credit card bill or bank account in January and cringe? No doubt, there have been Christmases you've spent more than you'd hoped or intended. No matter how bad your credit card bill looks, we're willing to bet they don't even come close to the cost of the world's most expensive gifts listed here.
Junior Off-Roader
Allowing kids to drive before they are legally permitted to do so, this petrol-driven off-roader looks like a miniature jeep and costs £21,000. It has three gears, travels well over rough terrain and has quality upholstery. For the mini adventurer, there's also an optional miniature caravan costing £14,000.
HMS Terrible Replica Ship
What young boy never had a toy ship to play with in the bath or the paddling pool? Not sure anyone would let a child play with this one. German manufacturer Marklin began manufacturing this popular children's toy in 1905. At auction in 2012, one of the last few sold for £76,000.
Diamond Inlaid Hot Wheels
Hot Wheels is arguably the biggest name in toy cars stateside. On the 40th anniversary of the first toy car rolling off the production line, Hot Wheels released a diamond encrusted (2,700 of them) on an 18-karat frame of white gold. It cost around £105,000.
1904 Steiff Teddy Bear
Stiefs are collectable, so nobody should be surprised they sometimes sell for six figures at auction. Yet there is something significant about the special edition 1904 edition Steiff besides age. The fur is laced with real gold and the eyes have inlaid gems. Price at auction: £145,000.
GI Joe 1963 Prototype
America's equivalent of Action Man has been going strong since the 1960s. In 2013, it celebrated its 50th anniversary. Ten years before that in 2003, an original prototype designed by Don Levine sold at auction for the equivalent of £150,000.
Barbie Stefano Canturi
Barbie has an illustrious history in terms of popularity. But rather than an old surviving model, or a prototype, this was designed to be sold at a high price. Famous jeweller Stefano Canturi designed the diamond-studded piece for auction to raise money for breast cancer. Final price: £226,500.
Sony Playstation 3 Supreme
The Playstation 3 is one of the most-loved games consoles. A limited-edition version launched with the original release of the model and sold for around £248,000. Why so expensive? It was gold-plated with a diamond studded disc slot. Just three were made.
Nintendo Wii Supreme
If you thought no console could beat the Playstation 3 Supreme on price, think again. Like the PS, only three of these were ever made but it retailed at a considerably higher price. At around £372,000, this is still the world's most expensive console.
Miniature Lamborghini Aventador
If you thought the Diamond Hot Wheels was cheap, perhaps this is more to your liking. At the equivalent of £3.5m, this is a toy car you probably wouldn't want to let a child even touch. Oversized expensive miniatures are collectibles for the rich and famous like Cristiano Ronaldo.
These are the kind of toys that it would take a lottery win for most of us to be able to afford. No harm in dreaming though! After all, winning or sharing in a PowerBall jackpot would allow you to start shopping in the most exclusive toy stores in the world.