3 True Stories of Lost Lotto Tickets (And What Happened)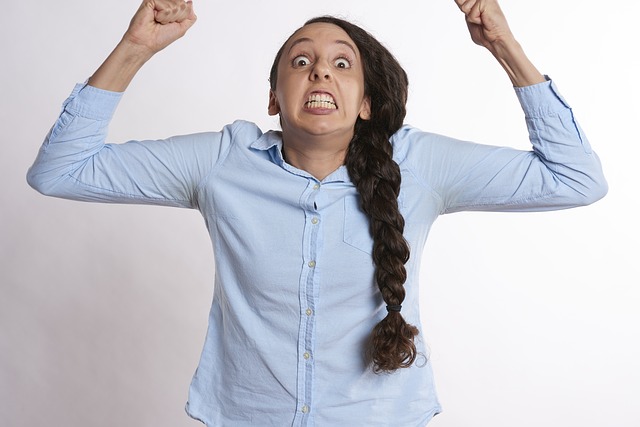 Suppose you are the winner of a huge lotto jackpot. What would you do? Would you rush to the store immediately to turn in the ticket even if it was late at night? Would you take the night to compose yourself and then head to the corner store in the morning? Or would you call the lotto line, afraid of what might happen on the way to the store?
Whatever you would end up doing, don't lose that ticket! In this article, we will discuss three true stories from Canada, UK and USA about winners who lost their lotto ticket and what happened next. By the time you get to the end of this article you may be starting to realise that playing the lottery online is a much safer option!
Kathryn Jones of Hamilton, Ontario
Hamilton resident Kathryn Jones bought a lotto ticket in 2012 and won, but it was not until 2013 that she got one of those famous oversized cardboard checks and a huge grin to go with it.
Just what happened? On a whim and to treat herself during a stressful time at her work, she purchased the $16 ticket at Shoppers Drug Mart, a Canadian chain of drugstores. The purchase was not part of her usual buys, something she bought "sporadically." "I was having a rough day," she stated.
Nobody came forward to claim the prize attached to the ticket, which was $50 million. The game was Lotto Max and the Ontario Lottery and Gaming Corp (OLG) got over 400 claims for that prize.
The OLG ended up having to use its Lost Ticket Prize Claim process to get her the prize. It was lengthy, including surveillance video review, interviews and credit card statement reviews. Jones herself could not find her paper ticket, which led to the need for the extensive investigative process.
Thankfully it all worked out and Jones was able to retire from her engineer job and enjoy her newfound wealth!
Dorothy McDonagh and Mr. & Mrs Stacey of Swindon, UK
A UK couple, the Staceys, found a lost lotto ticket on a shop floor worth £30,000. They were elated-after all luck had finally come their way. They used it to pay down debts and give money to their family. However, a woman by the name of Dorothy McDonagh came to realize they had lost her ticket- the winning £1 Daily Play ticket.
She called over to Camelot, the UK lotto operator, to resolve the matter.
Camelot refused to pay on the ticket as it had already been paid out, and it seemed that Mrs. McDonagh was going to miss out on her winnings.
She called the police instead, and the case went to court. The judge decreed that Mr. and Mrs. Stacey must repay half the monies to the true winner of the lottery prize.
The Staceys did not view their finding of the ticket as theft, rather they saw it as a lucky moment. Their legal team went on to state that the Staceys had always planned to pay back part of their winnings.
For this particular story, the moral is that honesty is always the best policy.
Louis Tolentino of West Palm Beach, Florida
The 70-year old Louis Tolentino claimed that he won the large lotto jackpot totaling $500,000 for the Florida Lottery. However, he also claimed that the state was waffling about whether or not to pay him.
He had bought the winning ticket but lost it within a few hours of buying it. After realizing he had won, he went to go find the nearest lottery office, stopping to ask for directions along the way. He believes the ticket was stolen from him when he stopped to ask.
A special exception was made for Tolentino, as Florida regulations state that a winning ticket has to be presented. However, the lotto department issued an order that guaranteed the winnings if nobody came forward.
The state ended up NOT paying out the winnings, as he could not produce the winning ticket for verification.
Wrap-up
No matter what, if you are fortunate enough to win the lotto, make sure you keep that ticket under lock and key-and sign it if necessary! That way nobody but you are able to collect the winnings. Better yet, play with Lottoland online where tickets are a thing of the past and there is no way for you to miss out on a win! Best of luck and play responsibly!